Our AMAZING Prizes are
First prize............
Automatic 24 Egg Incubator / Poultry Hatcher + (Yes Plus) Candler Torch
Features:
1.Automatic egg turning.
2.Digital temperature control.
3.LED display temperature.
4.Temperature alarm(when going out set range)
5.The latest 2013 model,more accurate and stable.
6.Transparent walls for easy observation,watching birds birth.
7.Easy to clean,simple to use with instructions included..
8.Excellent quality,EU standard/approved
9.Flexible for most kind of different sizes of eggs:chickens,ducks,gooses,turkey,quails,etc.
Attachment: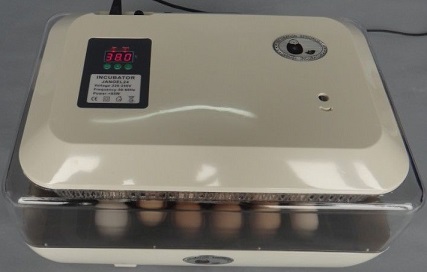 24eggincubator.jpg [ 26.59 KiB | Viewed 7523 times ]
HOW GOOD IS THAT!
*************************************************************************************************************************
Second prized is
an APF quality coffee mug and 2 x quality APF bumper stickers
*************************************************************************************************************************
Third prize is
2 x quality APF bumper stickers
*************************************************************************************************************************
Sensational prizes as usual!!!!!!



So do YOU want to win?



Well all you have to do is take a picture of your Chicks, any chicks from, Chickens, Ducks, Quails, Geese, Peacocks, Turkeys, Pheasants, Swans ect.. and THATS IT! you could win one of these sensational prizes!

Entries are OPEN Wednesday 22/1/14 and will close on 15/7/14

Get in early and start taking your pictures TODAY

Thank You
Online Show Manager