OK, here's what poor Ranga was like about 3 hours before she died - video file: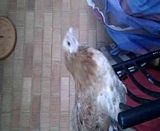 She got worse every time I checked on her, using her whole body to breathe. She looked distressed.
Tonight, I opened her up.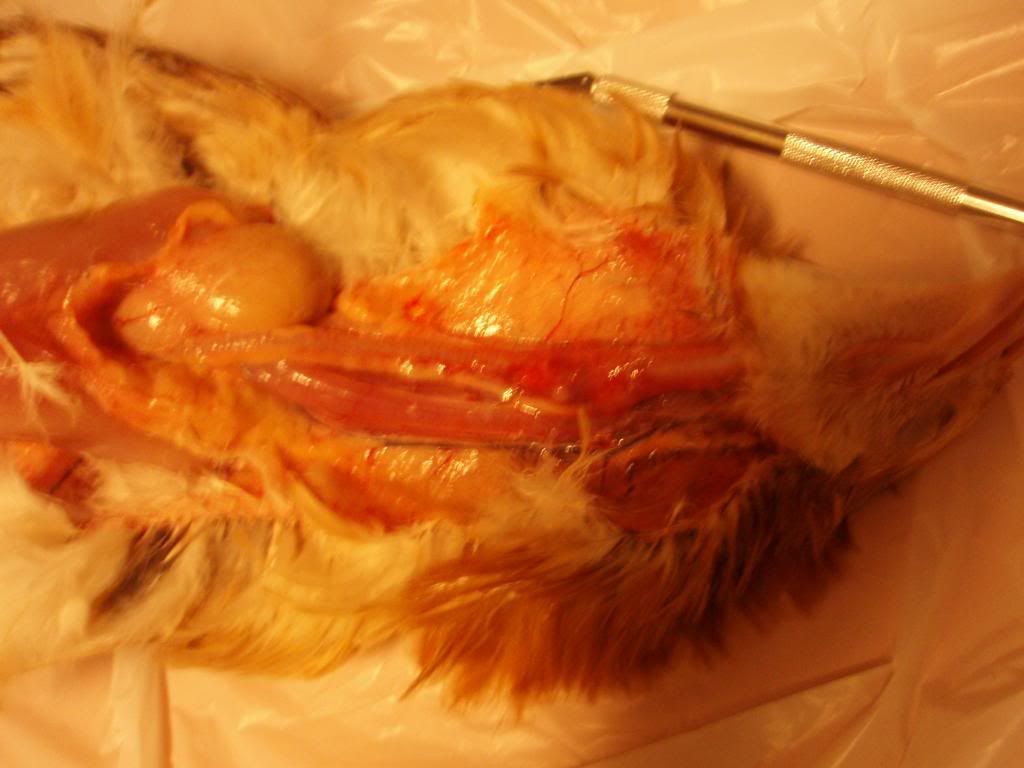 I'm not sure if her windpipe is supposed to have this thickening? I apologise for the blurry pix :-/
Liver was all good, but she'd had a heart attack - heart sack full of arterial blood.
Lungs were a mess: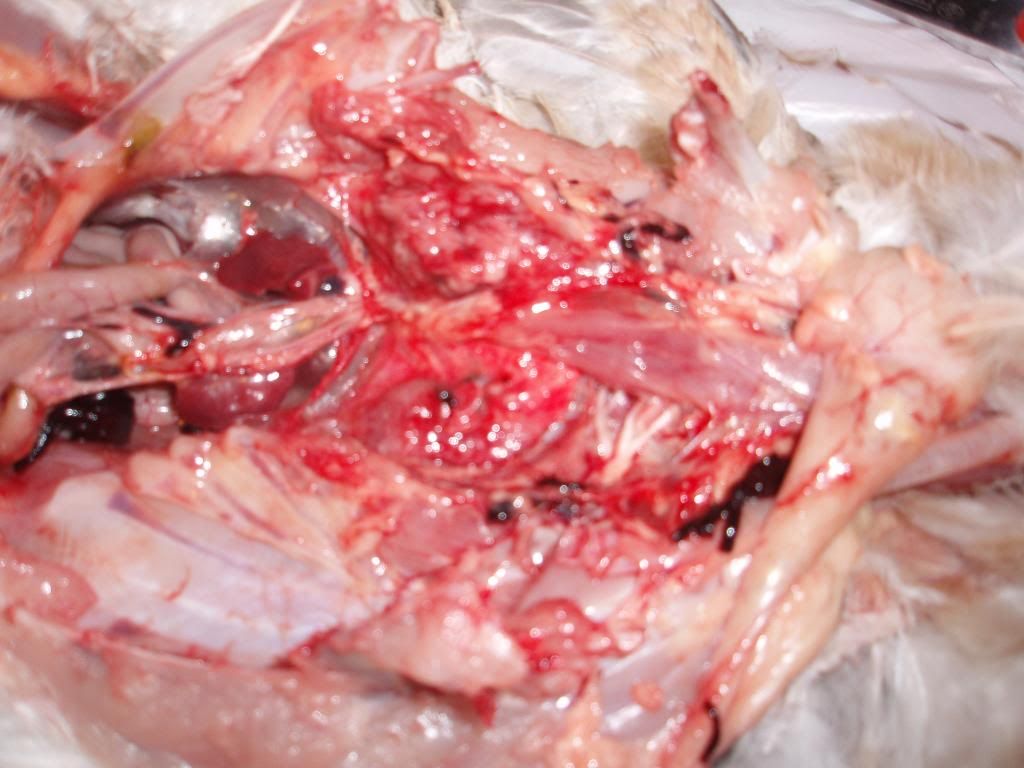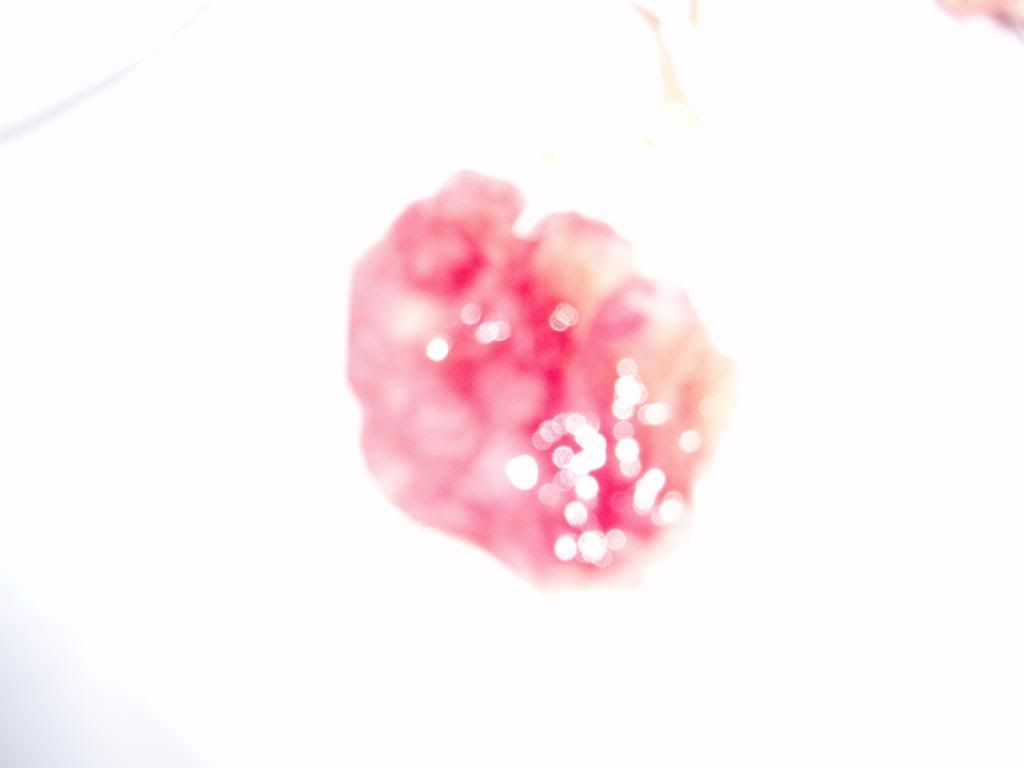 I think the gizzard was OK?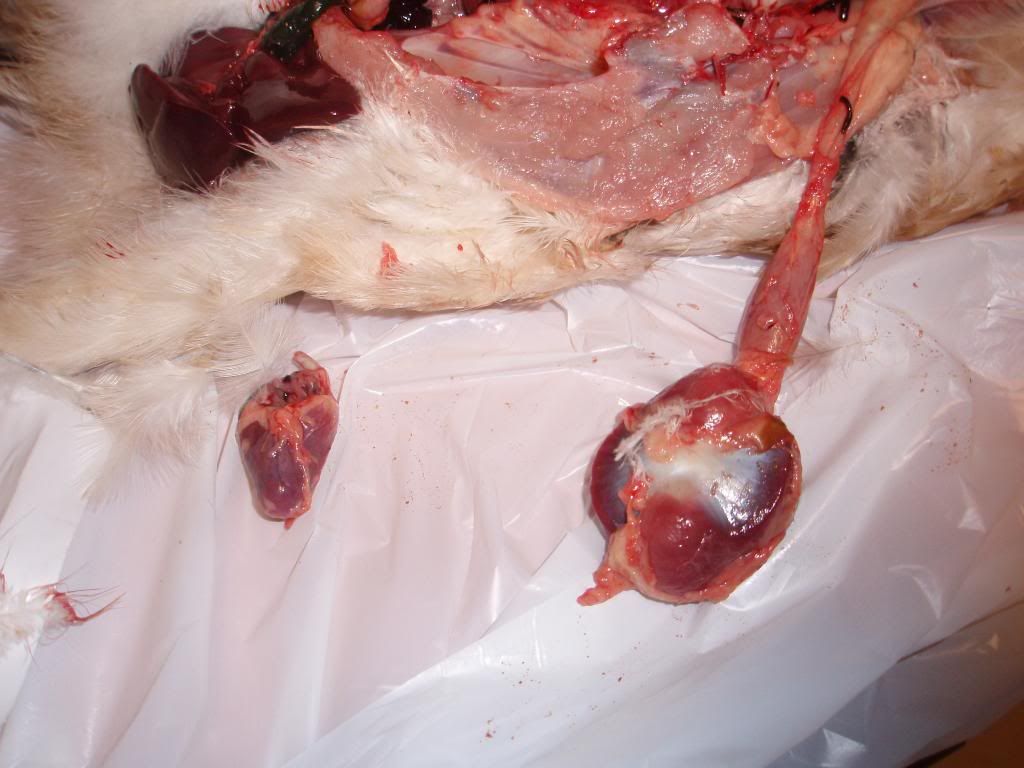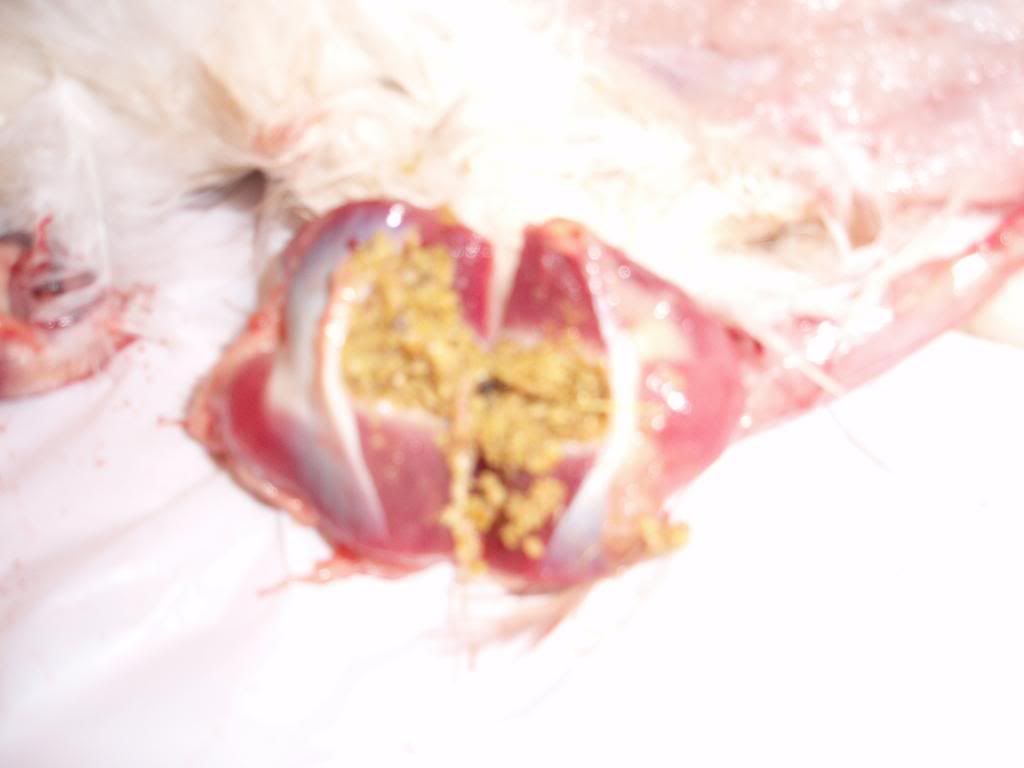 Any help with COD appreciated. I think it was respiratory infection / failure & heart attack? Do I keep the two remaining chicks on Oxymav?