I noticed last night my 11 month roo is a bit off colour. He went to bed early last night and slept with his head under his wing. Today he was not his energetic self, still walking around, watching his girls,sleeping at times standing up with his chest puffed up.
I haven't seen him eat or drink much today.
I have caught him and put him in crate. He was pretty hard to catch so still has some energy.
His droppings on the poop board from last night are firm and looks like undigested green grass in it.
Attachment: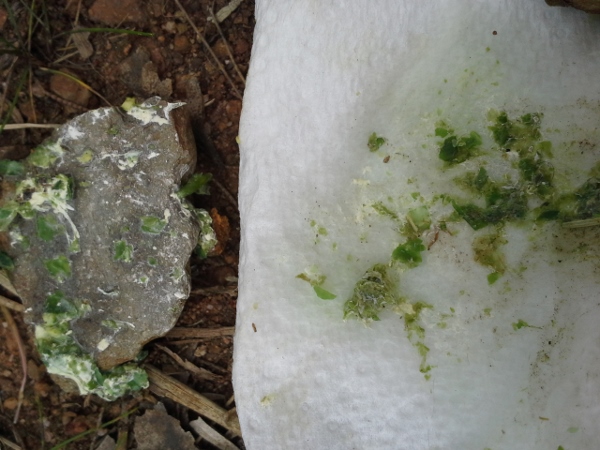 20151008_161338 (600x450).jpg [ 174.02 KiB | Viewed 1401 times ]
Today droppings
Any advice please, I have put Cydectin on him this afternoon and added Amprolium to his water.