After my flock loss last year, my clever, handy Hubby took a break from his car reno project and built me:
- a new enclosure for my brooder and chook sick bay;
- a new hen house;
- a reinforced run.
My old chook corner was built to be fox proof. Unfortunately I learned the hard way it wasn't. Upon hatching new chicks, roaming dogs destroyed my brooder and growing cage and killed my replacement flock. So the set-up I have now has taken all of that into account. I wanted not to have to worry about locking them up, to be able to go away for a couple of days; to be able to walk in to catch birds if needed; perches to fold up for ease of cleaning and the front to open - also for cleaning.
Here's the story of Cluckingham Palace.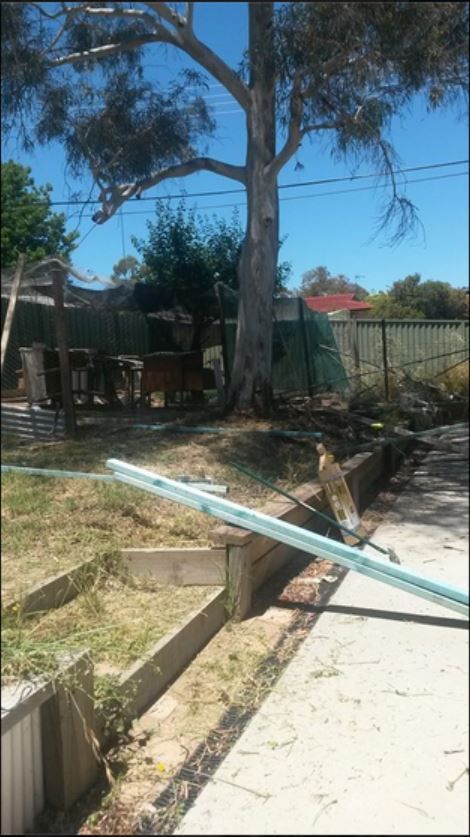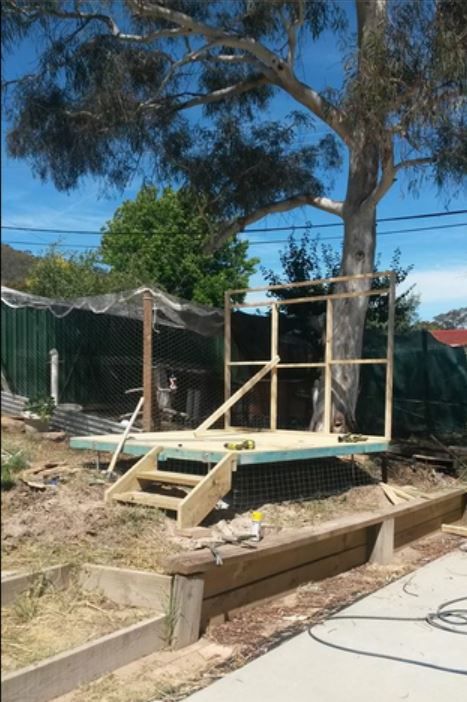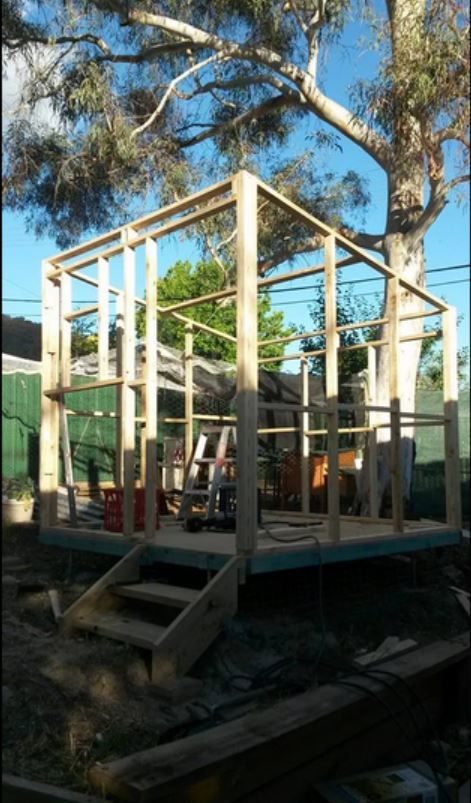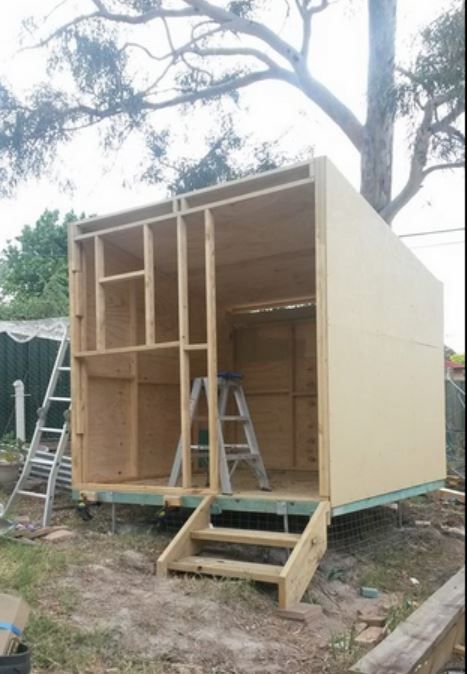 All opened up - so cleaning will be a breeze when I need to change the deep litter.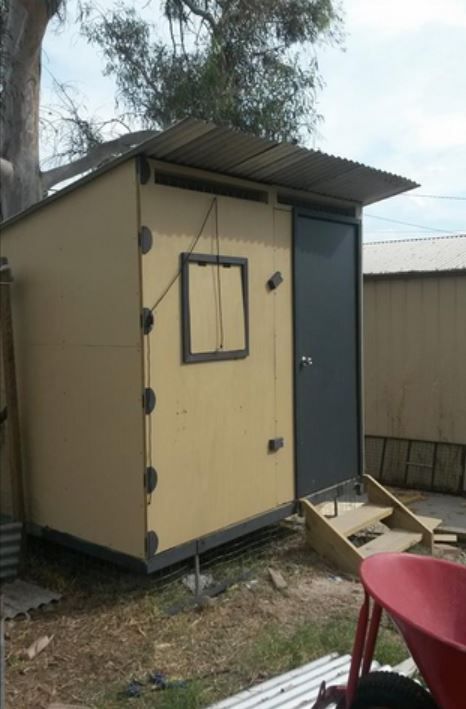 Path in progress - here you can see the solar panel for the Hensafe auto door.
Rollaway (external access) nest boxes and Royal Rooster feeder / waterer.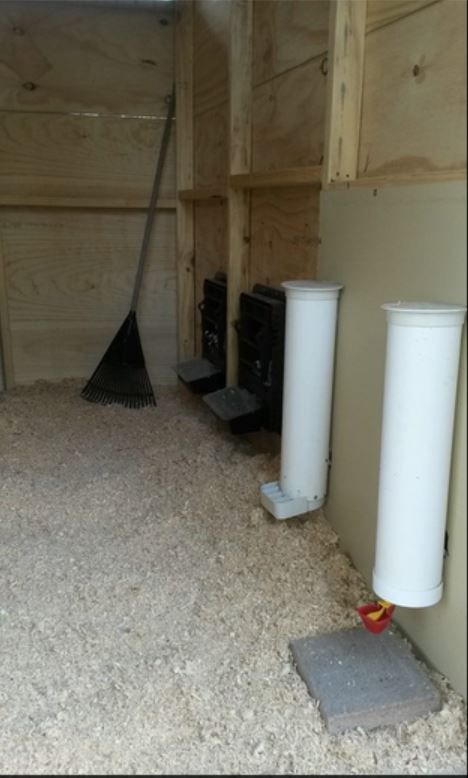 The ramp detaches and you can see the pulley system which raises the whole perch, so I can sweep / hose it out easily when the front is open.
The hen house opens onto the run, which has now got a (strong) wire lid, rather than the poly bird-netting.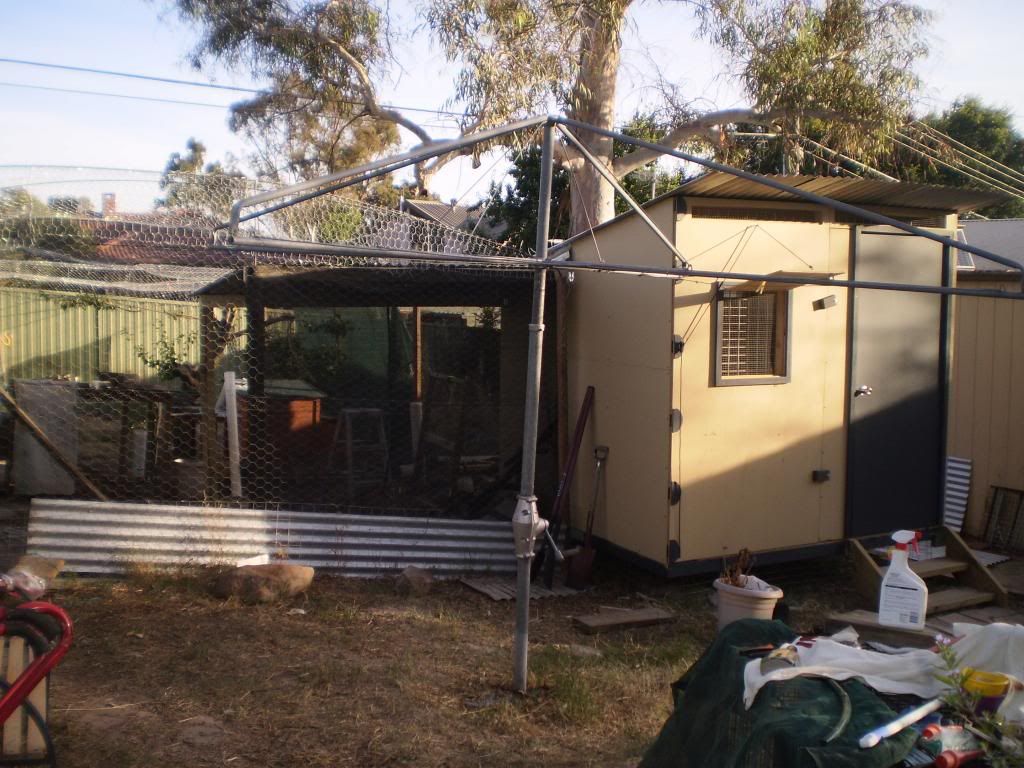 And here's the 'cage'. It comes apart and can be packed flat when not in use.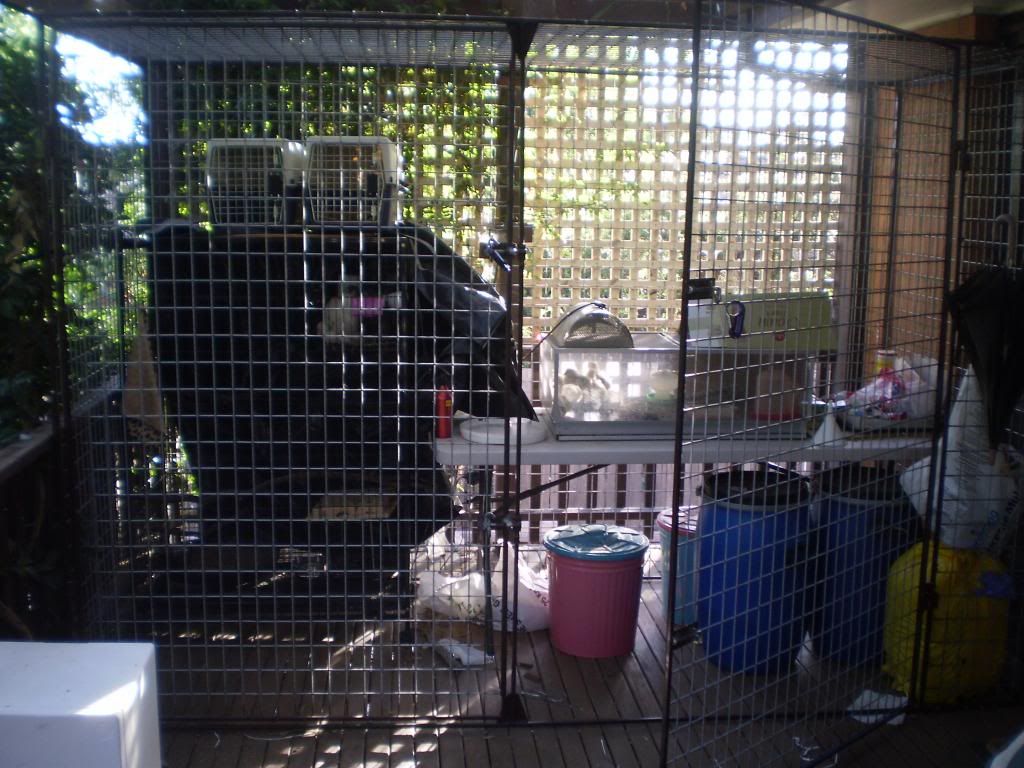 I'll get some pics of the fowl in the run soon. I have Australorps, a light sussex, leghorns, a faverolle and Marans

So happy to have chookies again, and know they're safe.

Now I just have to clean up the yard