I agree and some of the shocking condition of some is unbelievable
Here's an example of shocking sussex fowls (NOT MINE - NO WAY) full of mites by the looks and plucking each other possibly due to way overcrowding and filthy, revolting conditions.
Attachment: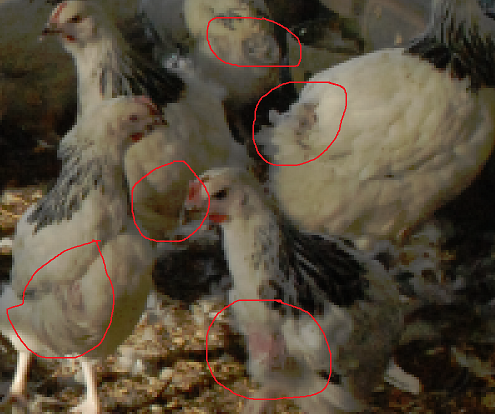 poorqualitysussex.png [ 337.22 KiB | Viewed 8590 times ]
Pictured used for educational purposes only.
As I have with the above, Please refer matters to the RSPCA in cases of animal neglect or cruelty.

_________________


Beware of a fake dog shit pedo troll using my name elsewhere on a fake, narcissistic, troll forum called FakeYardPoultry. I only use APF. PM me for full details