The Photos below are of a NEW MUTATION of the Golden Pheasant. This NEW Mutation has been named by Peacocks Australia as "BANDED PIED GOLDEN PHEASANT" this is a stable and proven Mutation breeding true in both Phenotype & Genotype. We currently have 14 cock birds and 11 hens all of breeding age. These birds were produced from Phase2 of our Yellow Golden Pheasant Breeds Under Development (B.U.D) Program. 50% of the banded pied's will be used to continue in the development of the Yellow Golden Pheasants the remaining 50% will be breed to establish the Banded Pied as a Mutation throughout Australian aviaries. From Phase1 to Phase2 the increase in Mutation has gone from 3 feathers on the breast to the full band you see below. As this Mutation is so prolific in dominance we anticipate by Phase4-5 we will achieve a FULL Yellow Golden Pheasant.
We currently have a number of chicks from the cock bird pictured below and his brothers/sisters that are the result of selective line breeding. We believe these chicks will have an increase in both Phenotype & Genotype of the Mutation by 50 to 80%
In light of the popularity of the Yellow Golden Pheasant topic and the number of emails we have received about Yellow Golden Pheasants we have decided to release a
sneak preview
of our Yellow Golden Pheasant breeding program. This is just one of many Pheasant Mutations we are working on and is a
one off preview
as we do not release any information or photos of any breed under development (B.U.D) until we achieve Phase8 or 9 of ANY breeding program normally, so please do not ask.
We may release the Banded Pied Golden Pheasant in limited numbers by Phase4 of the program if we have achieved 40 breeding pairs as our breeding stock.
Attachment: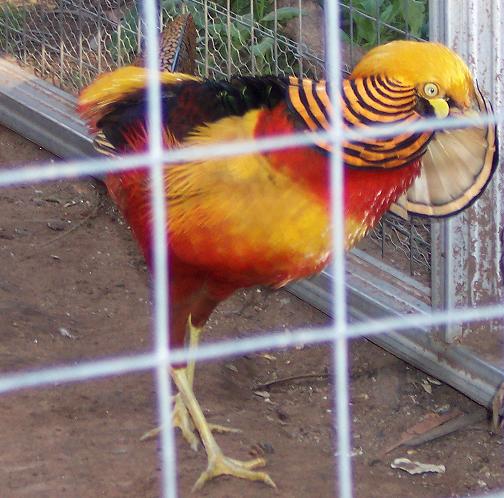 Yellow bud3.JPG [ 57.84 KiB | Viewed 8644 times ]
Attachment:
Yellow bud4.JPG [ 31.33 KiB | Viewed 8641 times ]
Attachment:
Yellow bud11.jpg [ 63.97 KiB | Viewed 8650 times ]
Attachment: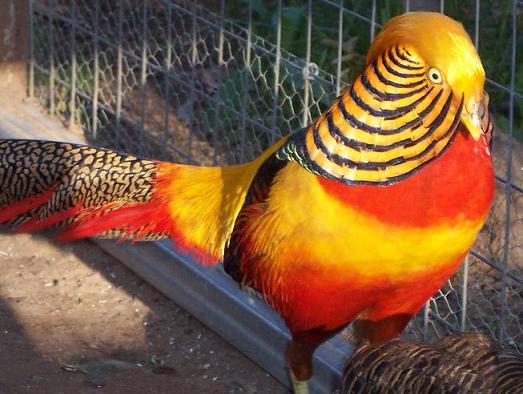 Yellow bud21.jpg [ 50.19 KiB | Viewed 8645 times ]
If you would like to see larger Photos please go A.P.F Photo Gallery
http://paforumphotogallery.com/index.php
Thanks
P.A